RKO's Linda Hayes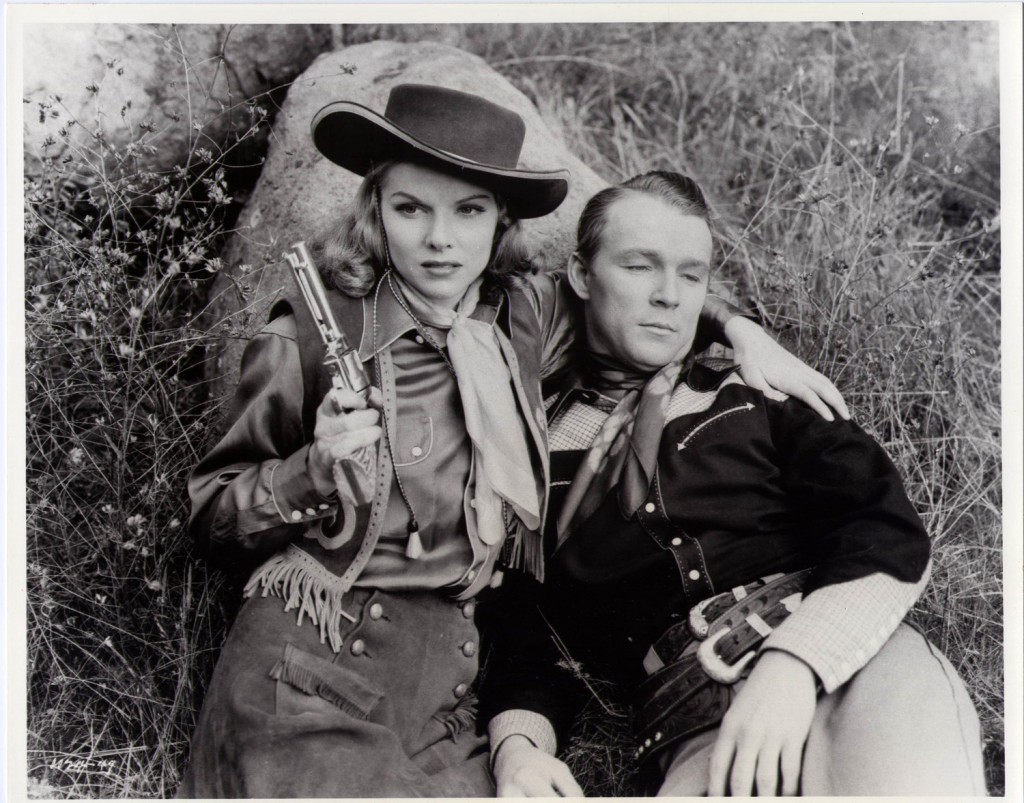 Remembering Linda Hayes
By Laura Dobbins
Like Rita Hayworth or Betty Grable, she too was beautiful enough to be painted on the nose of a B-29 bomber or poster inside a GI's locker room during World War II.
This young actress, however, wouldn't be wearing lace
or swimsuits.
Instead, Linda Hayes, became known as a movie star of westerns to include five films with Roy Rogers.
Producers discovered Hayes during a "Gateway to Hollywood" contest.
While Hayes won the regional competition, she didn't win in the finals. But it didn't matter. RKO Studios film producer Jesse Lasky was smitten with the 5-foot-5 actress, her gray eyes and chestnut hair, and gave the 19-year-old farm girl from Iowa a contract.
Not surprising, however, to her three daughters.
"My mother was one of those people who was good at
anything she did," Video and Documentary film producer Linda Lou Crosby said.
Hayes could vault a horse from the rear, twirl a six-shooter and fire a shotgun. She was as equally comfortable cooking over an open fire as she was playing tennis at the country club. One year she was also the Western Open Skeet champion.
How it all began
She was born Rachelle Mendenhall on a farm near Sac City, Iowa where she lived with her parents, Cox and Francesca and her sister, Gene. When she was 10, her father decided to leave their failing farm, which
suffered through harsh weather and diminished harvests, and move the family to California. It was a good choice as Cox became a successful car salesman and Rachelle found her calling.
It was in Pasadena that Hayes got her dramatic training — something her mother wasn't exactly thrilled about. Hayes wanted so much to be an actress that instead of going to school she ditched classes and went for some dramatic training at the Pasadena Playhouse. She also worked in stock theater.
After graduation, Hayes went to work in San Francisco as a hat check girl. It was there she heard about an RKO Studios acting competition. It was an opportunity Hayes couldn't pass up.
After signing a contract, RKO gave Rachelle her stage name and just like that, Linda Hayes' career was launched.
Between 1939 and 1942, Hayes made 20 movies including the medium-budget dramas "Conspiracy" and "I'm Still Alive."
She also starred with the "acid-toungued" George Sanders, (who won an Academy Award for his performance in "All About Eve"), in "The Saint in Palm Springs."
A likeable heroine, she was even more effective in such adversarial roles as the hero's cast-off fiancée in RKO's "Mexican Spitfire" entries.
But her appearances in "Romance on the Range" and "South of Santa Fe" with Roy Rogers were some of her most memorable.
Hayes also worked at Columbia and Republic before retiring from films, a
decision she made after her second marriage to well-known radio announcer Lou Crosby of the "Lum and Abner" series.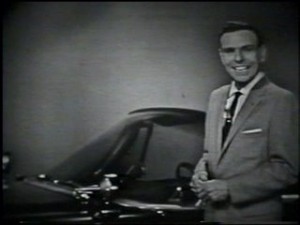 Crosby was also known for his work on the "Lawrence Welk Show" and many car commercials.
The couple decided to have children and Hayes left her acting career.
Linda Hayes and Lou Crosby, however, never completely left the Hollywood circuit. The couple had many friends in the movie, music and radio business. They also remained close to Roy and Dale Rogers.
In their footsteps
Hayes and Lou Crosby had three daughters: Linda Lou, Cathy Lee and Lucinda Sue.
Mom and dad had many skills and they were going to make sure their daughters had some too. The sisters were all taught to fish, hunt and play sports. Music, Shakesphere and ballroom dancing were also on the list.
But it wasn't always a picture-perfect family. There were issues and at times the Crosby home was turbulent at best. Still, the Crosby girls were blessed with the talents of their parents and were given opportunities by their parents that many only dream of.
For example, the sisters were all professional athletes and it was sports that provided the Crosby sisters with chances to meet people and to travel the world. It also opened doors to future careers.
None of the sisters' accomplishments, however, would have been possible without their mother – she was the beginning of it all. Unfortunately, Hayes passed away in 1995. She died of complications of pneumonia at Palm Desert.
---